Along with five other medals for dry red wines, 4R Ranch Vineyards and Winery claims the first Sweepstake medal given to a Texas wine in the history of the San Francisco Chronicle Wine Competition, one of the world's most respected and highly publicized wine competitions.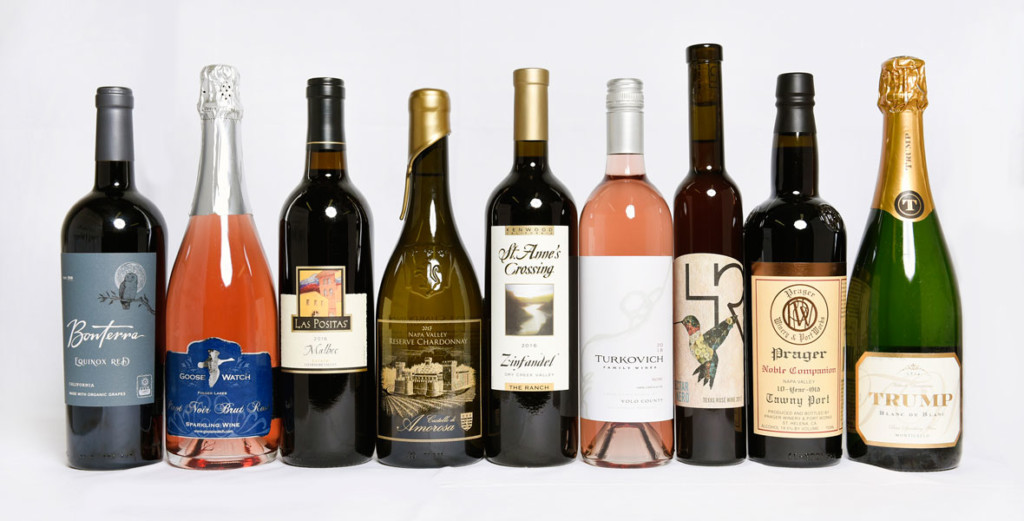 Nectar Nero, a dessert wine produced and bottled by 4R Ranch Vineyards & Winery, took the top spot in the Dessert/Specialty Wine category with a Sweepstake medal at the 2019 San Francisco Chronicle Wine Competition (SFCWC).  There were a total of nine winners across six Sweepstake medal categories.
"4R Ranch 2017 Texas Rose Nectar Nero: A truly original dessert wine for its distinctive floral aroma, smooth texture, lush fruit and seamless integration of sugar and acid. The hummingbird of the label speaks for all of us as we flock to this feeder."

Mike Dunne, longtime SFCWC wine judge and the former food editor, wine columnist, and restaurant critic of the Sacramento Bee
Founded in 1983, the San Francisco Chronicle Wine Competition (SFCWC) is the largest wine competition in the North America based on number of entries.  This year's 6800 entries came from 1,132 wineries in the United States, Canada, and Mexico.  In early January 2019, over 64 judges from a variety of fields including media, trade, winemaking, education, and restaurant/hospitality convened in Sonoma County to select this year's best North American wines.  Utilizing an extensive process that divides the varietals into numerous categories and subcategories, the event gave the panels the chance to rate entries as Bronze, Silver, Gold or "Double Gold" (equivalent to a unanimous rating by all panel members).
Three full days of judging were followed by the Sweepstake judging to narrow the winners down to the absolute best wines, irrespective of price, in Sparkling, White, Rose, Red, Dessert/Specialty, and Best Label categories.  47 judges participated in this portion, and an astounding 3,478 glasses were used in the final tasting for the best of the best.  Three of six categories included two winners, acknowledging a runner up as well.
"4R's win is significant," said Walt Roper, an owner of 4R Ranch.  "This is the first time that any Texas winery, wine made in Texas or wine made from Texas grapes has won the tip-top spot in any of the six categories at the competition. So this medal is not only a singular achievement for our winemaker Willem Johnson and for 4R Ranch Vineyards and Winery, but it is also a milestone for the Texas wine industry."
Winemaker and Sommelier Willem Johnson went through numerous trials to arrive at the precise combination of Moscato varietals for its desired tasting profile of lush apricot with hints of tangerine peel.  Johnson, who attributes the outcome to his training in France and time at his winery in Colorado said: "We are honored to stand alongside our peers in California and New York. It is exciting to see Texas wines making an appearance on the national stage as well as demonstrating on a local level the quality of wines coming from our winery's lesser-known Texoma region of North Texas.  We must recognize the growers in the Texas panhandle who produced the fruit from which this wine was made:  Bingham Family Vineyards and Reddy Vineyards. This really speaks to the ascending quality of the Texas wine industry as a whole."
In addition to the Sweepstake medal at the 2019 SFCWC, 4R Ranch also earned a silver medal for its Ranch Red 2016, and bronze medals for each of the following wines: 2016 No. 4, 2016 SCS Reserve, 2016 Stampfensteir Tempranillo/Malbec, and 2016 Zinfandel.  Over the last 12 months, 4R has won a total of 23 medals and medals including Best Dry White Wine for its 2017 Viogner at the People's Choice Wine Tasting Classic at Grapefest in Grapevine, Texas.  (A full list of medals is attached).
Consumers are invited to enjoy the medal-winning wines at the 2019 San Francisco Chronicle Wine Competition Public Tasting at Fort Mason Center in San Francisco on February 16, 2019 from 1 to 4 pm.
(Sweepstake medal winners of the 2019 San Francisco Chronicle Wine Competition.  Photo from winejudging.com.)